Yesterday morning I went to the doctor concerning my ongoing hip issues. I use a university medical center for my medical needs and for Mr. Hip I asked for one of their faculty doctors. The good news is that one of this doctor's specialties is sports medicine and he's also a faculty member and current.
So after a few stupid human tricks and poking or prodding here's his prognosis:
He does not suspect the hip joint (i.e. I may have dodged the "Chuck Norris" hip replacement bullet!)
Short details: where the pain is located or radiating is not typically indicative of hip replacement pain
At this point he does not recommend an x-ray or MRI
He was able to poke around on my outer thigh where the top of my femur joins the hip and make it hurt like hell (new to me)
He suspects martial arts-related long-term soft tissue damage and maybe something going on with the the bursa
So, for now, I'm headed into two months of physical therapy at a sports medicine place.  I may also need to have deep steroid injections. He usually does injections at his office but this particular location is deep and hard to hit, so he's deferring that task to the sports medicine place.
I picked a hell of a time to stop drinking!
I'm also cautiously optimistic that in February I could return to a non-kicking martial art.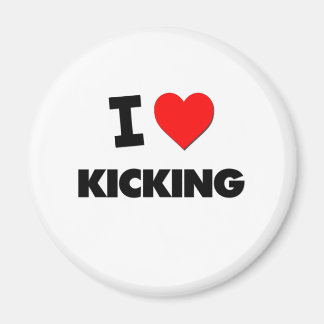 Here's the hard part: I really do love kicking! Between taekwondo and Mantis and I probably have 10 years invested in it. Also, Mantis helped put it in perspective. Sifu would generally preach waist or lower for real altercations. If I had a dime for every time he said "kick them in the nuts!" I could probably pay cash for the physical therapist.
At this point I'm not sure if I'll give kicking up altogether or just refine to a low kick short list for my at-home bag practice.
Roundhouse shin kick to knee joint or thigh
Low side as a stop kick to thigh or knee break
Push kick to waist, hip, or thigh
A few of the Mantis hook-heel trips
Front snap to groin
I guess I'm putting the cart before the horse here and really need to be on the other side of two months so I'm clear on the resolution. Also, dammit, but I do have a wicked inside crescent kick that has knockout power. I literally spent hundreds of hours perfecting that darn kick! I can reach head height, in TKD point matches I could set it up as a blind-side head hit, and I even used it for board breaks. My tournament record was two solid boards and my unofficial practice record was three solid boards. Success rate on the latter was 50/50 so I never had complete confidence trying three boards at a tourney. This kick was my roundhouse and made me orthodox. My round is slower and was never very good at head level, rarely scored points, so I generally kept it to the body.
If I'm again fit for duty I will give aikido a go. If everything holds together I could supplement with boxing at a local boxing gym. Or, I could just stick with aikido.
We shall see.
-BCP