This is part III of my Meditations on Prison. The other parts are at these links:
So after two years I left prison, became a movie star, and married a French baroness, right? Well…
For the next two years I still thought I wanted to work in the human services. An old college friend was working at "the Hilton" as a correctional officer and was telling me how much easier it was. The treatment center housed only 90 inmates and they had to go through treatment before release. Better still, it was minimum security so the chance of seeing stupid was less.
So a spot came open and I put in for a transfer. Remember the assistant warden from part I? When he found out I was leaving the hell hole he told me this: "Patterson, you'll never work in this prison again." I just nodded politely but in my head I was thinking this:
Quick DOC fact – Major R., the only person at Gladiator School that I considered a mentor, told me this: The system has a 66% attrition rate. If the DOC puts three people through the training academy two will quit within 6 months. So Mr. Ass. Warden, I could transfer back in because I know you needed the bodies.
So after 6 months at the treatment center I promoted to corporal. Also, two of my mentors, Sgt. K. and Lt. L. were grooming me for the role of sergeant. For the next year-and-a-half I would succeed in avoiding the sergeant's test.
I think Lt. L. eventually became a captain and transferred back to Gladiator School. Sgt. K. got the hell out and became a juvenile probation officer. Both of these men taught me more about management than any college class I've ever taken.
Hilton: The Good
Only 90 inmates and most wanted to be there
If they misbehaved we'd send them back to one of the bad prisons
The number of fist fights dropped drastically
Part due to staff shortage and part because of being groomed, I was acting sergeant almost as much as I was a corporal
Hilton: The bad
I was acting sergeant (i.e. some of the DOC's fine staff was as much a problem to supervise as were the inmates)
Fights were replaced with drug patrol (inmates are very creative on how they get this crap in prison)
I did UA's daily. Basically this means I stripped searched addicts and watched them pee in a cup. Lovely.
Being a supervisor was mostly a good thing — though it was very stressful. I learned a lot about managing people, dealing with crisis, and also how to prioritize. The down side is that I was starting to realize that this type of human service was not for me.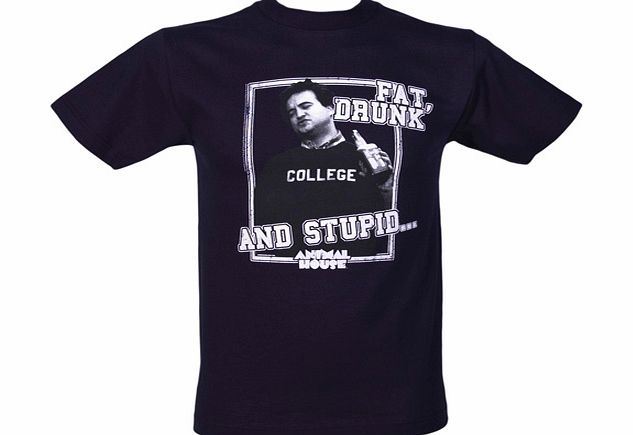 So, just as the factory motivated me to get my bachelor's degree, four years in prison motivated me to go to graduate school. I have now made a career change that's a 180 degree turn from that of correctional officer. I'm quite literally an egghead working in a university. In fact, many of the people I work with do not know my background. For that matter, many more do not realize that I'm also a martial arts enthusiast. (i.e. violence does not play well in the ivory tower)
Concluding Thoughts
Let's come back to Sgt. Miller's book. First, I want to address why I was never in a solo use-of-force. Simply put: One part luck and two parts brains. Miller talks about how you should present yourself to predators — he calls it Zanshin. I think I was able to project this presence and it worked. Example:
Lt. C. ordered me to clear inmates from the segregation unit's wall. Often what would happen is the yard inmates would toss contraband into the segregation unit's mini-compound. So the DOC had this lovely red line painted on the ground and the inmates were supposed to stand on the other side of it. (yeah, right)
So I walk into a crowd of 10 African American ganbangers and tell them that I needed them to step back from the red line. Oh, and yes, I'm unarmed. About half of them spit on the ground which is a sign of disrespect. It's also something we can't write them up for. The half that did not spit steps back. The other half stays. Great. Here we go.
So the leader of the pack steps up and starts ranting about the white man keeping him down blah, blah, blah. He then asks me if I was man enough to make him step back — basically a threat. Now I'm supposed to tell you that I whupped this guy's butt. The reality is that he practically lived on the weight pile, so, the odds of me pulling that off with 9 of his pals near (and another 60 on the yard) where slim to none.
My response: I could write you up for threatening me but I'm not going to do that. If you and your pals step back then this never happened. If you don't step back I'm going to call the Goon Squad and we will stomp you. What do you want to do? Mr. Gangbanger and his pals stepped back. After that I never had much trouble with him, either.
Some COs would not agree with my tactics. I really don't care. Technically he did threaten me and I could have written him up. Heck, some like Lt. C. would have used force and counted on help arriving just in the nick of time. Personally speaking, I wanted to make any confrontation not about me. Yes, you could "kick my ass" but I wanted the inmate to realize that it was not just me he'd be dealing with.
So Where's The Lesson?
Martial arts do build confidence and also teach you how to project yourself — Zanshin. This state will discourage 85% of the predators (i.e. or the half in the above paragraph that did step back). It's the other 15% that you really have to worry about. That other 15% is the sociopathic nutjob that will attack, no matter what the odds. The three times that I was swung on there were always 3 – 5 officers near by. It also always happened after negotiations broke down — so I was always facing the inmate and always saw it coming. I got damn lucky and I got out before my luck ran out.
That Thing Called Violence
So am I an expert on violence? I'm in my 40s, I'm getting soft around the middle, have a desk job in the ivory tower, and have not used force in about 15 years. Yes, I dabble in the martial arts as time permits but I am not a master of any given art. Most nights I fall asleep early watching television — Bruce Lee, Dragon of Death I am not!
It's all a matter of perspective. I have seen more of this thing we call violence than the average person but that's about it. I've never been shot at nor have I ever killed someone. The Sergeant Miller's of the world (e.g. police, corrections, military, rescue workers, etc.) see more of "the beast" than I ever did or want to. Heck, some of those workers would consider me a coward for getting out. I'm totally okay with that label, too. As Miller notes: We need people like them so the rest of us can go on believing in unicorns.
As I said in part I, Miller's book brings up as many questions as it does answers. That's why if you are a martial artist who cares about self-defense, then you should read the book. If it pisses you off then good. If it forces you to think then even better.
One last video song. This is one of Mellencamp's newer songs. It does a good job of summing up how I feel most days.
-BCP