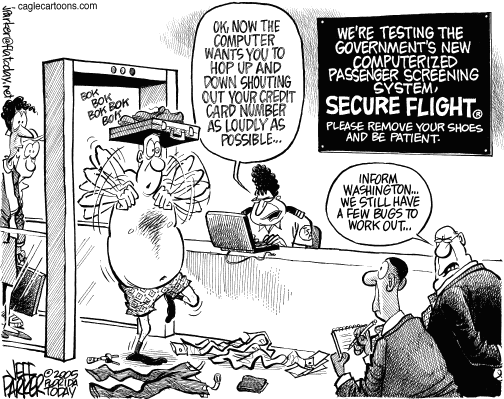 Well it looks like another nut finally came unglued. Seriously. With the proliferation of firearms in the U.S. I'm starting to wonder why we even bother with gun laws? Anyhow, the latest story appears to be sad on several levels — first the shooter appears to have had a troubled background which may have led to the shooting.
Law enforcement sources said Wicks' failed federal lawsuit — an erratic document riddled with spelling and grammatical errors — was a likely motive.
Even worse, one person lost their life because this unstable person had easy access to firearms.
I used to think that national gun laws would be a partial solution — stricter rules, a mandatory federal gun license with a screening process, and standardized gun training were my typical response to events like these. Heck, we do as much for drivers so I reasoned we should do the same before we let someone buy a miniature weapon of mass destruction. Granted, this plan would not catch all the kooks but it might reduce accidental shootings and it might also catch a few of the nuts. Moreover, it would give the gun toting public something that most of them lack: training.
Still, after the recent underwear bomber, I'm not so sure that putting the feds in charge of this is a good idea.
X-ray imaging machines that could have detected something in Mr. Abdulmatallab's underwear besides Mr. Abdulmatallab cost less than $200,000 a pop. Let's say we install five of these imaging machines at each of a thousand airports, at all airports that are gateways to the U.S. and at major national airports. That's a million dollars per airport… That's less than one-half of one-percent of the money we have already spent on military operations in Afghanistan, and a tiny fraction of what we've spent in Iraq.
Perhaps my solution for 2010 should be a federal program that gives citizens a $500 rebate to purchase body armor? Think about it — it would help protect law abiding citizens from all the nuts who have easy access to guns, it would stimulate the economy, and it might also start a new fashion trend.
-BCP